Using your brand identity in your work space will help create a sense of pride and loyalty in your brand. Interior branding can also establish a unified brand presence in both a home or work space environment that can foster creativity, collaboration and productivity. When money is tight, there is no need to reduce your brand presence – you just have to be cost effective. Here are 3 quick and cost effective ways you can brand up your office that will make your space a more enjoyable and productive place to work.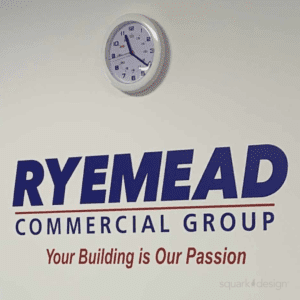 1. Use your brand logo or messaging as wall art
Having a wall decal of your brand logo in the workspace can be beneficial to your working environment in many ways. It can serve as a reminder of the company's mission and core values, making sure that you and any team members stay on the same page. This can create a positive and unified atmosphere in the workplace as everyone contributes to the same goal. Additionally, it can be used to boost morale and create a sense of pride among employees. Seeing the company logo on a daily basis can create a feeling of belonging and help create a sense of identity among employees. Your branded logo can be used as an effective marketing tool for when you are online, helping to spread awareness of the brand and build confidence.
Estimated Cost: From £85 for a branded wall sticker
Ideal for:
Home and office based businesses
Home workers that want to create an identified work zone
Use as a branded background in conferences and online meetings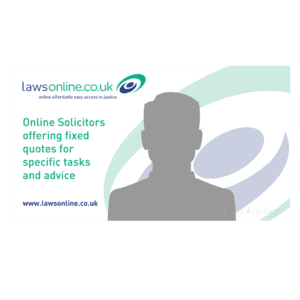 2. Use a Branded Digital Backdrops
Having a branded backdrop during online meetings is a great way to benefit your brand. It will make your meetings look more professional, add a touch of personality to your conversations, and help to create a more memorable experience for your attendees. It will also help to present a unified brand image that can be seen by all, making everyone more aware of your brand – even when you are not speaking. Branded backdrops can help to create a lasting impression, as they can be seen again and again during the meeting. This helps to create a stronger connection between your brand and your audience, allowing you to stand out from the competition.
Estimated Cost: £160 for 1 branded digital backdrop
Ideal for:
Business owners who work from home and want to look professional in a home setting
Those who want to protect and respect their clients privacy
Showcasing your brand on every online call
Ensure everyone in the company is communicating the same message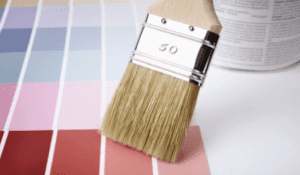 3. Paint the space in your brand colours
Having your office painted in your brand colours will benefit your working environment by creating a sense of professionalism, consistency, and unity. The colours associated with your brand will create an environment that reflects your brand values and inspires your team to work together to achieve success. The colours will also make your office more inviting and engaging, helping to create a positive atmosphere that will encourage collaboration and foster creativity. Additionally, it will show potential clients and partners that your company is serious about its brand and that it takes pride in its work. Simply take your brand colours to any colour mixing centre to get that on-brand office feel. 
Estimated Cost: Prices vary. From £35 per tin of wall paint
Ideal for:
Business owners who work from home
Showcase their brand online
Those who are serious about creating a designated workspace
Those who are in their new office spaces
Conclusion
Overall, creating an inspiring and productive working environment is not only important for staying productive, but also for maintaining a healthy work–life balance. Investing in creating a positive environment will all help to ensure that you're productive, motivated and inspired while you are working.